The Explorer was dry docked on the East Coast for repairs after the US Bicentennial in 1976.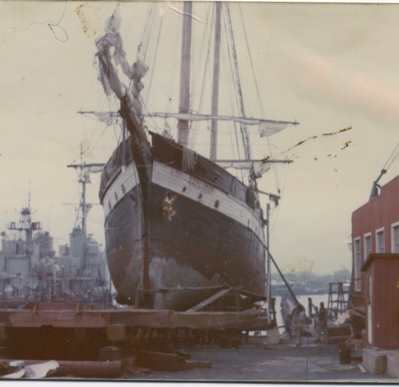 The Explorer was always in need of repair - she was built in 1904 - a real sailing schooner hull. The restoration was "best effort" but never more than enough to sail to the next destination.
The Explorer Sailing Ship: An Adventure and a "Dream Come True.
dry-docking showed up the same way. Donors and contributors made the voyage down to Belize possible.
The Explorer's bow and hand-carved figurehead.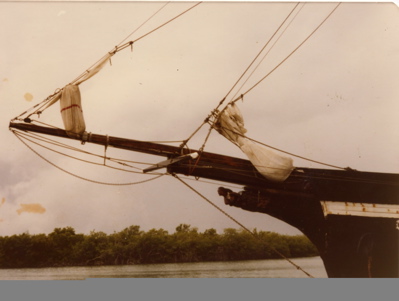 The figurehead were carved and donated to the ship.